Stone

& Hardscaping

The beginning of a great looking yard begins with structure. We build retaining walls, patios, outdoor fireplaces and walkways. Using only the highest quality materials available on the market and our best workmanship, we will build something that is guaranteed to last. We will work closely with you to ensure that we clearly understand your goals.

FANTASTIC WAY TO IMPROVE YOUR LANDSCAPE

Our certified staff has 30+ years of combined experience is all phases of landscaping. Our customer focused approach allows us to provide the customer with an experience second to none. We encourage customer involvement from start to finish.

PRODUCTS AND SERVICES OF ONLY THE HIGHEST QUALITY

We understand that your property is a big investment and we want our customers to know that we are there for them to help them accomplish the dreams that they may have. From new landscape construction to landscape renovation, our professional staff is there to help.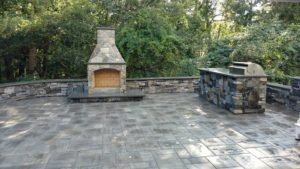 Key Benefits of the Service
Your property includes both indoor space as well as outdoor space which both can be very livable and useable with the right layout.  Creating an outdoor space for entertaining, relaxing or playing can expand your enjoyment for years to come and increase resale value of your home should the time arise.
  Extend your home with a art-inspired stone patio
  Your property value increases many times initial value
 Aesthetic beauty that improves with age
  Allround certified and insured landscapers
  Year-round enjoyment